18. FEBRUAR - DRIVEN ARTS
Hey Everyone,

Just wanted to give a quick status update on some things we discussed in the last Dev Update, along with some new workstreams we've been firing up.

Maps
We are hard at work on Foy which should be ready in the next week or so. Though Foy is by default a Detonation map, we are also looking into a Domination variant for release soon after we will call dow_bastogne.

weiter lesen...
---


Gameplay
• Redesigned grenade and rifle grenade physics to be more performant and predictable, also added grenade bounce sound
• Reworked weapon drop physics to prevent guns from bugging out on the floor
• Implemented initial version of Round End Stats Screen
• Went back to old window collision so you can jump out of windows
• Added option to disable gun firing camera shake


Maps
• Testing new flag locations on Carentan and Kaysersberg to make full caps more frequent
• Reworked routes and sightlines on Carentan
• Added new sniper house to American side on Carentan
• Small tweak to Omaha that may give lower end PCs more FPS


AntiCheat
• Implemented additional protection layers via EAC
---


Gameplay
• Implemented EasyAntiCheat
• Added option to rotate minimap with with player heading
• Adjusted respawn timers to prevent feeling of teleporting
• MGs now shoot through dead bodies
• Fixed accuracy on Springfield unscoped and removed ring from ironsight

Maps
• Omaha changes: boats are faster, more cover on beach, adjusted routes to alleviate bottlenecks
• Blocked areas where you could get out of maps
• Fixed bug where some textures were drawing through objects

HUD/UI
• Can now turn teammate names/icons off separately
• Fixed issue where victory screen wouldn't show while dead
---
Geschrieben von siggi
zuletzt geändert am 18.02.2017 - 18:19 Uhr
Hallo liebe Freunde...
ab heute haben wir einen eigenen Days of war Server.
der wird die nächsten tage noch eingerichtet.



Gruß

siggi
---
Geschrieben von siggi
zuletzt geändert am 18.02.2017 - 18:15 Uhr
Days of War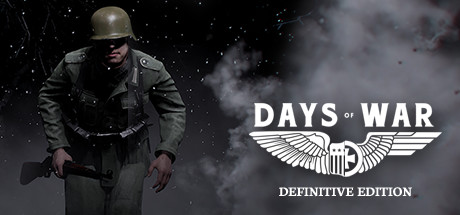 Days of War is a fast paced WW2 shooter with 32 player infantry combat in a high fidelity environment.

Veröffentlichung: January 2017

weiter lesen...
---
[ 1 | 2 | 3 ]
Membersuche
//Copyright by Siegfried Herrmann //www.sivclan.de //V 2.0 defined ('main') or die ( 'no direct access' ); ?>
Wir suchen Member ab 20jahren, bitte bei Intresse das Joinus ausfüllen oder per ICQ an ein Clanmember wenden!
Quaselecke
ACDCLeberwurst: moijen und ne angenehme woche euch allen
ACDCLeberwurst: moijen alle zusammen und een schönen sonntag euch und euren familien
ACDCLeberwurst: moijen alle miteinande r gutes gelinden heute
ACDCLeberwurst: moijen leute heute und moijen frei juhu
ACDCLeberwurst: moijen zusammen und ne ruhige woche euch allen
Archiv
Werbung
//Copyright by Stefan Jungbauer //www.zocker-eppingen.de //V 1.1 defined ('main') or die ( 'no direct access' ); ?>